Want to jump straight to the answer? You can buy ADA on eToro and Coinbase!
Cardano uses an eco-friendly proof of stake consensus model to secure its blockchain, and some speculate the project will be an alternative payment method to Bitcoin. This is especially the case after Elon Musk announced Tesla would no longer be accepting Bitcoin for ecological reasons. The Cardano blockchain uses a native cryptocurrency asset called ADA to power its platform. Find out about more about Cardano's blockchain and how to buy Cardano (ADA) today.
What is Cardano?
Cardano is a public blockchain for settling payments that will soon support a wide range of smart contracts. Cardano's blockchain uses proof of stake to verify its integrity. Proof-of-Stake is not only environmentally friendly, but it allows for faster and cheaper transactions than proof-of-work cryptocurrencies. Coin holders can stake their ADA for the right to verify transactions and earn the transaction rewards. Cardano uses a tiny sliver of the energy that Bitcoin does at the cost of a slightly lower level of security and decentralization.
Understanding Proof of Stake
"Stakers" in a proof of stake (PoS) network are like the miners in proof of work (PoW) network. Staking avoids the energy-intensive algorithms run by PoW miners who race to verify the chain's integrity.
Cardano plans to add support for smart contracts in the 3rd stage of its development roadmap, known as Goguen. It's hard to imagine that a DeFi ecosystem similar to Ethereum's won't emerge on Cardano as soon as possible. ADA holders certainly have a lot to look forward to in the second half of 2021.
Brief History of Cardano
Charles Hoskinson was 1 of 8 co-founders of Ethereum, but left the project in 2014 when Vitalik Buterin opted to make Ethereum a non-profit organization. This disagreement led Hoskinson to start his own smart contract blockchain competitor, known as Cardano. Cardano began development in 2015 and launched in 2017, although smart contracts are still not supported by the chain.
Cardano opted to launch its network with multiple layers. Currently the Cardano Settlement Layer handles ADA transactions, and eventually the Cardano Computation Layer will handle smart contracts. The Cardano Settlement Layer launched in 2017 along with the ICO of its native asset, ADA, which released for $0.02. Since then, ADA has appreciated a respectable 11,000% making it the 4th largest cryptocurrency by market cap.
How to Buy Cardano (ADA)
Open an online exchange account.

The 1st step to purchasing Cardano is to open an account with a crypto exchange that supports the Cardano's ADA. Opening an account with a crypto exchange is simple. To get started, gather a bit of your personal information. When you 1st open your account, you'll need to provide:

– Your full legal name
– Your current address
– An email address and phone number
– Some form of payment method to fund your account (most brokers support both credit cards and direct banks transfers)
– A copy of some form of photo ID (most brokers accept driver's licenses and passports)
– You Social Security number

After you have your information ready, choose an exchange that supports the purchase and transfer of ADA. If you aren't sure where to begin, consider a few of our top choices listed below.

Buy a wallet (optional).

If you're purchasing Cardano as an investment, then you'll want to protect it by keeping it in a wallet where you manage the private key. After you purchase ADA from your exchange, they'll typically hold it for you on an exchange wallet where you don't know the private key. This is convenient for trading, however, leaving it on the exchange makes it much more vulnerable to hacks.

Your best bet for the most security it to purchase 1 of the cold storage wallets listed below. Cold storage means your private key will never touch the internet, and cannot be stolen that way. Just make sure to follow the guidelines for backing up your cold storage wallet in case you lose it.

Make Your Purchase

Now that you've set up a funded exchange account and have a safe place to store your valuable coins, it's time to convert some USD to ADA. Simply navigate the Cardano page on your exchange and make your purchase.
Recommended Crypto Exchanges for Cardano
Take a look at some of the brokers and exchanges that offer ADA.
eToro
eToro is a cryptocurrency trading platform best known for its revolutionary "CopyTrader" technology. CopyTrader allows you to "copy" the moves of professional traders — simply select a trader from eToro's professional trader community and click the "copy" button to instantly copy this trader's moves going forward. This can be an excellent feature for investors who are new to crypto trading and not yet confident enough in their skills to rely on their own analyses.
In addition to CopyTrader functionality, eToro also offers a clean and intuitive interface that's ideal for beginners, as well as access to 15 of the most popular coins.

Coinbase
Coinbase is one of the Internet's largest cryptocurrency trading platforms. From Bitcoin to Cardano and Basic Attention Token to Chainlink, Coinbase makes it exceptionally simple to buy and sell major cryptocurrency pairs.
You can even earn cryptocurrency rewards through Coinbase's unique Coinbase Earn feature. More advanced traders will love the Coinbase Pro platform, which offers more order types and enhanced functionality as well as lower fees.
Though Coinbase doesn't offer the most affordable pricing or the lowest fees, its simple platform is easy enough for complete beginners to master in as little as a single trade.

Crypto.com
Crypto.com lets you store, transfer and exchange more than 90 cryptocurrencies. Get your account verified in less than 5 minutes and the company offers 24/7 customer support.
Crypto.com offers its own Visa card and other products include its app, Crypto Pay, Crypto Earn, Crypto Credit and the Crypto.com Exchange and DeFi Wallet. Their wide range of products can easily help you get you started on your cryptocurrency journey.
Benzinga's Recommended Wallets
You shouldn't store your cryptocurrency assets on an exchange, as they're large targets for hackers. Exchanges hold custody of your crypto, so if a security breach occurs you could be left coinless. To mitigate this risk, you should store your cryptocurrency in a dedicated wallet. The 2 most popular types of crypto wallets are hardware and software wallets.
Software wallets are free to use, and you can download them on your phone or desktop. While these wallets are generally secure, the safest way to store crypto is on a hardware wallet. Hardware wallets store cryptocurrency offline, making it impossible for online hackers to access your funds. Check out our top cryptocurrency wallet picks to store your crypto safely.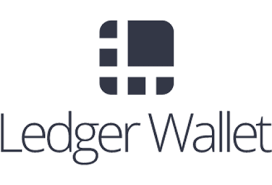 Best for Mobile Use: Ledger Nano X
If you're looking for a one-stop-shop for all of your crypto cold storage, the Ledger Nano X might be the right choice for you. The Nano X supports over 1,200 individual cryptocurrencies, and you can install upwards of 100 decentralized apps on your device.
The Nano X even offers Bluetooth compatibility, which makes it easier to transfer your coins after you make a new purchase. With a wide range of application choices, highly secure cold storage and easy connectivity features, the Nano X's $118 price tag can be worth the expense.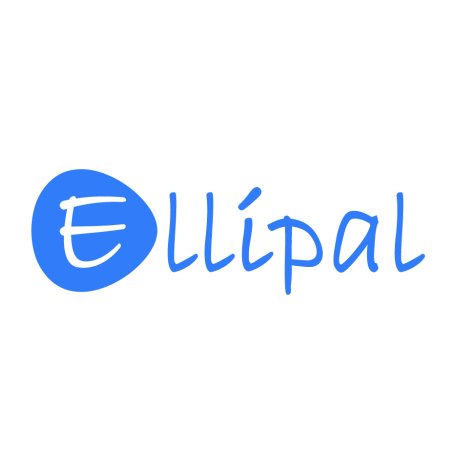 Best for Touch Screen Displays: Ellipal Titan
The Ellipal Titan is another popular cold storage option, with cutting edge technology and secure cold storage for your coins. The wallet features a full color touch screen, making it easy to track your portfolio directly from the wallet.
The wallet is a multi-currency wallet that supports over 7,000 cryptocurrencies. More likely than not, it's the only hardware wallet you'll ever need. Also, the Ellipal Titan is currently $30 off, making it a great deal given all the premium features the wallet offers.
Trade or Sell Your Cryptocurrency
After your order closes, you'll need to decide whether you want to become an active cryptocurrency trader or if you want to hold onto your coins and sell them at a later date. If you want to trade your cryptocurrency, keep track of how the Cardano market is moving and convert it to a stablecoin (like Tether) when the price rises to lock in gains.
Most cryptocurrency traders then hold onto their stablecoin until the price of Cardano falls again. The goal of trading is to accumulate more Cardano coins or to cash out the differences in their stablecoins.
If you decide to hold onto a chunk of your Cardano for the long haul, you should move your coins to a cold storage wallet. This provides you with private key necessary to access your coins and prevents the possibility of a hack. When you decide to sell your coins, transfer your coins from your cold storage back to your trading account and convert them back to fiat currency.
1 Minute Review
eToro, headquartered in Cyprus, England and Israel, has provided forex products and other CFD derivatives to retail clients since 2007. A major eToro plus is its social trading operations, including OpenBook, which allows new clients to copy trade the platform's best performers. Its social trading features are top notch, but eToro loses points for its lack of tradable currency pairs and underwhelming research and customer service features
Best For
U.S.-based cryptocurrency traders
Social and copy traders
Simple user interface
Community engagement and following other traders
Pros
Expansive network of social trading features
Large client base for new traders to imitate
Cons
U.S. traders can only buy cryptocurrency
Only 15 cryptocurrency pairs available
1 Minute Review
Coinbase is one of the Internet's largest cryptocurrency trading platforms. From Bitcoin to Litecoin or Basic Attention Token to Chainlink, Coinbase makes it exceptionally simple to buy and sell major cryptocurrency pairs. 
You can even earn cryptocurrency rewards through Coinbase's unique Coinbase Earn feature. More advanced traders will love the Coinbase Pro platform, which offers more order types and enhanced functionality.
Though Coinbase doesn't offer the most affordable pricing or the lowest fees, its simple platform is easy enough for complete beginners to master in as little as a single trade.
Best For
New cryptocurrency traders
Cryptocurrency traders interested in major pairs
Cryptocurrency traders interested in a simple platform
Pros
Simple platform is easy to operate
Comprehensive mobile app mirrors desktop functionality
Coinbase Earn feature rewards you with crypto for learning about available coins
Cons
Higher fees than competitors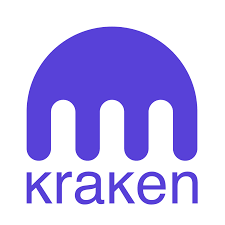 Best For
Crypto futures traders
1 Minute Review
Kraken is a cryptocurrency that offers access to more than 50 supported coins and tokens, staking capabilities, futures trading and more. Kraken offers a variable maker-taker fee schedule, which often results in lower fees compared to flat-rate brokerages.
In addition to a wide range of crypto choices, Kraken offers customizable ordering platforms and mobile apps that you can use to fully refine your trading experience. There's plenty to love about trading on Kraken. It appeals to both seasoned professionals and new investors looking to learn more about the market.
Best For
Cryptocurrency investors looking for a wide selection of supported assets
Crypto futures traders
Beginner investors looking for maximum account security
Pros
Wide selection of supported tradable assets
Straightforward platform is easy for new users to master
24/7 customer service available via live chat
Cons
Maker-taker fee schedule may confuse some users
No option for phone or email customer service
Current Crypto Prices
The crypto market has been on a tear so far in 2021. This is great for investors, but often makes it difficult for beginners to time their purchases. Keeping track of how cryptocurrency prices are changing can help you determine the most advantageous time to buy in. It's often advantageous to buy on a during a pullback. Browse ADA and a few of the other top cryptocurrencies current market rates below.
Is Cardano a Good Investment?
Bitcoin and Ethereum currently use the energy intensive proof of work consensus model, however Ethereum plans to convert to proof of stake as a part of their major Ethereum 2.0 upgrade which is supposed to be completed in 2022. In the meantime, Cardano has a chance to steal new traffic that would have otherwise been built on Ethereum. This can't happen until Cardano supports smart contracts, which is supposed to happen in the summer of 2021. Regardless, Cardano's ADA token has had a lucrative performance so far in 2021, and will more than likely continue to yield high returns throughout the remainder of the bull run.
Benzinga crafted a specific methodology to rank cryptocurrency exchanges and tools. We prioritized platforms based on offerings, pricing and promotions, customer service, mobile app, user experience and benefits, and security. To see a comprehensive breakdown of our methodology, please visit see our Cryptocurrency Methodology page.
Gemini builds crypto products to help you buy, sell, and store your bitcoin and cryptocurrency. You can buy bitcoin and crypto instantly and access all the tools you need to understand the crypto market and start investing, all through one clear, attractive interface. Gemini Crypto Platform offers excellent account management options. You can manage your account at a glance, view your account balance 24-hour changes and percent changes. Get started with Gemini now.