Could Cryptocurrency Research Be the Bottom Line in the American War on Opioids?
Cryptocurrency Analytics Fights Opioid Crisis
At the center of a growing opioid crisis is the deadliest drug in the US – fentanyl. According to Canada's RCMP and the US DEA, the lethal dose for pure fentanyl for a typical adult is estimated to be 2 milligrams (mg). To put this into perspective, first responders must be careful with overdoses of fentanyl or other fentanyl-containing medicines, as even skin contact or inhalation of minute amounts can lead to illness or death. However, some claim that the synthetic opioid – which is 50 to 100 times stronger than morphine – has a legitimate role in relieving severe pain from surgery or cancer.
In 2017 alone, 49000 Americans lost their lives to fentanyl—that's more than the total number of American's killed in action during the Vietnam War.  
But when it is used illegally, such as when fentanyl is added to heroin or cocaine, it has become the leading cause of overdose deaths in America. In 2017 alone, 49,000 Americans lost their lives to fentanyl – that's more than the number of Americans killed during the decades-long Vietnam War.
Lethal drugs come in cryptocurrency rather than needles – and even in the U.S. Post
How did all of these deadly drugs get into America? According to U.S. Immigration and Customs, China appears to be the source area. Chinese drug traffickers either send it direct to the States via international mail or they ship it to Mexico, where it is smuggled across the border.
Cryptocurrencies can also make it easier to buy and sell fentanyl in both the darknet markets and the clearnet by making the drug more accessible to a wider audience. Unfortunately, crypto also leaves a trail for drug traffickers that law enforcement can use to track their operations.
US Treasury Department joins the fight
On August 21, 2019, the US Treasury Department's Office of Foreign Asset Control (OFAC) sanctioned several Chinese citizens and added them and their dependents Bitcoin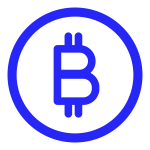 Bitcoin is a digital currency (also called cryptocurrency) … more Addresses the Specially Designated Nationals and Blocked Persons (SDN) list as major foreign drug traffickers. Two, Fujing Zheng and his father Guanghua Zheng, were added for their roles in the Zheng Drug Trafficking Organization (DTO). A third, Xiaobing Yan, has been added as the Consolidated Priority Organization Target (CPOT) – a designation reserved for those who have "command and control" elements of the most productive international drug trafficking and money laundering organizations.
According to Kenneth A. Blanco, director of the Treasury Department's Financial Crimes Enforcement Network (FinCEN), the US is working to "alert the financial sector to the tactics and typologies behind illegal programs to launder the proceeds of these lethal measures." [fentanyl] Sales, including digital currency transactions and foreign bank accounts. Financial institutions need to watch out for red flags and other indicators of the complex systems that fentanyl traders use to enable financial institutions to report relevant information and pass it on to law enforcement and ultimately help save lives. "
All three OFAC-sanctioned Chinese citizens were known to use Bitcoin, and OFAC continues to identify BTC addresses associated with these drug traffickers in order to maximize disruption to their financial operations. As of now, OFAC has the following addresses on the SDN list:
YAN, Xiaobing
12QtD5BFwRsdNsAZY76UVE1xyCGNTojH9h

1Kuf2Rd8mDyAViwBozGTNYnvWL8uYFrkVo

13f59kUM5FU8MfTG7DCEugYarDhSD7XCoC

1P3ZfGFLezzYGg9k5SVzQmnjyh7nrUmF2y

1EpMiZkQVekM5ij12nMiEwttFPcDK9XhX6

1JREJdZupiFhE7ZzQPtASuMCvvpXC7wRsC
ZHENG, Fujing
17ezuJoT3XBbdcwFZbkTnrXbup11F4uhiy

1DH2xDH7TngrDU6LXciprKCBKNcPA1xX8A
ZHENG, Guanghua
33Kja69SQVc8kozpoP7Qw6HFtGxHkiWzTz

3MkUNScqf21EcfWq6T4x2MFgBeSTqhB5t6

18uKfaUjgG52rVeXEi3wxnveww7zZuECtE

LaizKtS5DUhPuP1nTQcc83MS7HwK6vk85z
CipherTrace analysis reveals traces of drug lords
An analysis of these BTC addresses shows which exchanges were used as onramps and offramps and which darknet marketplaces enabled drug trafficking – the most famous of which were the original Silk Road and Silk Road 2.
While an analysis of Zheng's addresses not only revealed a connection to several dark marketplaces like Hydra and Dream Market, CipherTrace also uncovered how Zheng's DTO is using Bitcoin to launder its tainted funds. This involves obfuscating and redistributing the funds by subtracting them to layer their tracks. If you go back multiple hops on a transaction, you will see multiple trails with multiple peel offs (one of these trails is shown below).
If you go back far enough, you will discover one of the exchanges that was used as a focal point to move Zheng's DTO funds. Below you can see how multiple Coinbase accounts have been used to bring over 1500 BTC into this scheme, which eventually culminates in 2500 BTC, which is then split into several 10 BTC transactions that are slowly withdrawn until they turn into either one Stock exchange land or be merged again.
The shady role of dark markets in the wider prevalence of opioids
Darknet marketplaces were used by both DTOs to reach an American audience. These marketplaces offer criminal actors access to a larger customer base thanks to their global reach. Instead of looking for a seedy drug dealer on the street, darknet marketplaces are easily accessible to anyone with the TOR browser and the right onion url. Additionally, many forums dedicated to these marketplaces contain reviews, warnings, how-tos, and safety guides to make it as easy as possible for new users. The drugs are then shipped to customers via well-known shipping services such as UPS or the US Postal Service.
However, fentanyl is not only found in the darknet. It can also be found on foreign clearnet websites (ie on the regular internet). Suppliers in China, as Chinese pharmaceutical companies or chemical research companies, can create fraudulent online presences and advertise fentanyl or fentanyl analogues (fentanyl that is slightly modified so that it is no longer chemically "technical" fentanyl). These websites often look like legitimate ecommerce websites, and the Fentanyl can be purchased using Bitcoin as well as traditional payment methods such as credit and debit cards.
China is making modest efforts to stem the tide of deadly drugs
Fentanyl is already an illegal "controlled substance" in China. The Chinese Foreign Ministry announced last year that it would add "all fentanyl-like substances" to its list of controlled substances – a change that does not yet need to be implemented. Once China declares one form of fentanyl a "controlled substance", chemists can tweak the core formula around just a single molecule and develop a so-called new "analogue" that is not yet illegal. This tactic was often used by Yan when trying to avoid criminal prosecution by changing the chemical structure of his analogues based on his oversight of the law and law enforcement activities in the US and China.
This tactic leaves US law enforcement a step behind Chinese traffickers. The DEA claims illegal human traffickers are taking advantage of China's rapidly growing pharmaceutical industry and supplying Mexican cartels with fentanyl. Even if China has a national policy in place, it is not guaranteed to be carried out locally, where officials may be more interested in stimulating the economy than curbing a drug that the Chinese claim is in their own country is not abused.
What should exchanges do if they suspect involvement in fentanyl trading?
According to the US Treasury Department, when filing a Suspicious transaction report (SAR)A Suspicious Activity Report (SAR) is a document used to … read more, Financial Institutions should provide all relevant information available on the SAR Form and Explanation and reference this advisory with the following keyword: "FENTANYL FIN-2019-A006".
By using Cryptocurrency
A cryptocurrency (or cryptocurrency) is a digital asset that … more Analysis and information to detect, report or blockBlocks contain stacks of valid transactions that have been hashed and … more In these cryptocurrency transactions, exchanges can help stifle the flow of money to drug traffickers and potentially save lives that might otherwise be lost to the opioid crisis.