$ 220 million in Bitcoin can be encrypted forever on IronKey
FIPS-certified tamper-proof hardware encryption proves to be unbreakable after 10 years
Stefan Thomas is two failed password attempts away from losing his $ 220 million private keys Bitcoin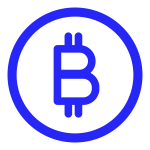 Bitcoin is a digital currency (also called cryptocurrency) … more forever. This is because Thomas has the private keys to his Bitcoin wallet
A Bitcoin wallet is a software program that stores Bitcoins … more in an IronKey. Thanks to a number of built-in protection mechanisms, the "safest flash drive in the world" would rather die than reveal its secrets. IronKey was funded by the US Department of Homeland Security 2006 and co-founded by Dave Jevans, CEO of CipherTrace.
Jevans is helping with the investigation into the recovery of Thomas' private keys, an endeavor challenged by the highly attack-resistant IronKey that Jevans and his team developed to protect crypto keys.
On Tuesday, Jevans commented on Thomas' situation in a Twitter conversation with Alex Stamos, former CISO on Facebook.
The whole thread is here https://twitter.com/alexstamos/status/1348999178702057476 but is no longer available.
An archive has been transcribed below.
---
Alex Stamos @alexstamos
06:24 January 12, 2021
Um, for $ 220 million in locked bitcoin, you don't do 10 password guesses, but take it to professionals to buy 20 IronKeys and spend six months finding a side channel or uncovering the cap.
I do it for 10%. Call me.
"Stefan Thomas, a programmer of German descent who lives in San Francisco, has two more guesses to find a password that is worth about $ 220 million this week.
The password allows him to unlock a small hard drive known as an IronKey that holds the private keys to a digital wallet that contains 7,002 bitcoin. While the price of Bitcoin fell sharply on Monday, it is still up more than 50 percent than it was a month ago when it exceeded its all-time high of around $ 20,000.
The problem is, years ago, Mr Thomas lost the paper on which he jotted down the password for his IronKey, which gives users 10 guesses before it gets stuck and encrypts its contents forever. Since then, he has tried eight of his most widely used password phrases – to no avail.
"I would just lie in bed and think about it," said Mr. Thomas. "Then I went to the computer with a new strategy and it wouldn't work and I would be desperate again."
---
Alex Stamos @alexstamos
Reply to @alexstamos
We're not talking about an NSA-built crypto processor installed on top of an SSBN, we're talking about an old $ 50 consumer kit. It is by no means hardened against the last ten years of USENIX papers, which have never been used in practice.
---
Dave Jevans @davejevans
answer to @alexstamos
I was the co-founder and CEO of IronKey. During the development of the products, we had numerous discussions with the NSA. If the person is using the first generation IronKey before we sold the company to Imation, it becomes very difficult. /1
---
Jex @ in3dye
What was the NSA's purpose in helping you?
---
Dave Jevans @davejevans
answer to @ in3dye and @alexstamos
When they found there were no back doors, they wanted to make it as safe as possible for secret use. For example, they not only wanted the destruction of AES keys, but also provided advice on NAND flash wipe techniques that we implemented in hardware.
---
Dave Jevans @davejevans
answer to @alexstamos
The password counter and the encrypted AES keys are stored on an Atmel AT98 processor. Uncovering is a challenge as there is a random layer of protection over the chip, which means accessing the internal circuitry will likely kill the chip. https://dtsheet.com/doc/232348/atmel-at98sc008ct / 2
---
Dave Jevans @davejevans
Reply to @alexstamos
IronKey / Atmel security features include voltage, frequency, and temperature detectors, illegal code execution prevention, tampering controls, and protection from side-channel attacks and probing. The chips can recognize attempts at manipulation and destroy sensitive data in such events / 3
---
Dave Jevans @davejevans
answer to @alexstamos
We went to Fly Labs and broken down and examined our IronKey security chips with an FIB during development. It will be extremely difficult to attack. If you can turn off the password counter, this is your best bet. Perhaps you will extract the encrypted AES key. Both are highly unlikely. / 4
---
Alex Stamos @alexstamos
I'm sure you did a great job (I think iSEC did validation for you at some point), but expecting consumer hardware to hold up after a decade and against millions of dollars of dedicated research is not a reasonable threat model.
---
Dave Jevans @davejevans
answer to @alexstamos
It would be cool to find out if anyone managed to reliably attack the AT98SC family of smart cards without it being reset. By reliable, I mean attacking a device with a high probability of success, rather than being successful 1% of the time.
---
Garrett SerackCowboy Hatface @fearthecowboy
Reply to @alexstamos
Wasn't there a similar case a few months ago where someone had bitcoin on some crappy crypto disk?
IIRC someone came out and found the firmware that was on it could be downgraded to a vulnerable one and went through and they got it unlocked.
---
Dave Jevans @davejevans
answer to @fearthcowboy and @alexstamos
You cannot downgrade the firmware on the original IronKey devices. It is checked into hardware and must be signed with physical keys on an HSM at IronKey (now Imation). This is not a Trezor with software firmware checks. This is done in custom hardware. We spent over $ 10 million on chip R&D
---
Brent Müller @ Patchemup1
Reply to @alexstamos and @ hacks4pancakes
I bet the counter can be reset to at least 10 or disconnected from the kill switch. At least with the amount of resources that a lot of money could buy.
---
Dave Jevans @davejevans
Yes. But see my comments on the protection net, side channel attack prevention, etc. on the key management chip we used in building IronKey devices. You have a chance to disable the physical mesh and it will be chosen at random per device.
---
iver_Tam @RiverTamYDN
I have a feeling he could afford to pay Kingston enough money to upgrade IronKey's firmware to a version that would allow him unlimited attempts at decryption
---
Dave Jevans @davejevans
If it is a genuine version of IronKey, there is no way to update the firmware on the smart card, which contains the encrypted AES key and password counter. Requires a physical attack against which the chip offers many protective mechanisms.
---
Josh @ JDG_1980
Is there a possibility that the IronKey could be decrypted and the password could be decrypted with an electron microscope?
---
Dave Jevans @davejevans
During development at IronKey, we decapsulated the chip card and played with an FIB. The card has many physical safeguards against memory readouts including UV detection, random hardware mesh, side channel attack detection, etc. They can be easily reset.
---
Dan Kaminsky @dakami
If it helps, @justmoon, Alex's offer is totally believable.
---
Dave Jevans @davejevans
answer to @dakami, @Paint and 2 others
As the co-founder and former CEO of IronKey, I will help you what I can. You need to crack the Atmel AT98 (assuming this is the IronKey we developed before Imation bought our company).
Hardware wallets, IronKeys and unbreakable security
Hardware wallet companies need to improve their security situation and apply for external certification of their encryption. Unlike hardware wallets, IronKeys are still tamper-proof for more than a decade after they were first released. The National Institute of Standards and Technology (NIST) publishes the Federal Information Protection 140 series to coordinate requirements and standards for cryptographic modules, which include both hardware and software components for use by federal departments and agencies.
FIPS 140-2 Level 1 the lowest, has very limited requirements; Roughly speaking, all components must be "fit for production" and various egregious kinds of uncertainty must not be present.

FIPS 140-2 Level 2 adds requirements for physical evidence of tampering and role-based authentication.

FIPS 140-2 Level 3 adds requirements for physical security against tampering.
In 2011, IronKey was by far "the most secure flash drive in the world" as it was the only mobile encryption device to be certified FIPS 140-2 Level 3, tamper-proof. Zero hardware wallet providers still have to certify their software to FIPS 140-2 Level 1. While some Trezor wallets have Super Micro, ST31 and STM32 chipsets that are separately EAL validated, the Trezor wallet itself is not certified.
Effects on hardware wallets
Historically, hHardware wallets have never been very secure. Ledger hardware wallets became available in 2018marriage compromised by a 15 year old researcher, Rashid Saleem, with very small amounts of code. Saleem installed a back door on a Ledger Nano S that caused the device to generate predefined recovery passwords. An attacker could enter these passwords into a new Ledger hardware wallet in order to recover the private keys of the device behind the door. A year earlier, Rashid was also able to exploit a Trezor wallet bug. https://ciphertrace.com/ledger-bitcoin-wallet-hacked/
The 2020 Ledger data breach exposed the email addresses and others PII of over 270,000 users, which resulted in many of Ledger's customers falling victim to phishing and ransomware attacks, including threats of violence. Although the hack did not directly threaten customer funds, its reputation in the industry hasso compromised, causing many to question the future of hardware wallet security. Perhaps these hardware companies would be wise to reconsider IronKey's contributions to crypto security. In the spirit of decentralization, it remains the responsibility of the user to secure his private keys so that he does not end up in Thomas' unfortunate situation with hundreds of millions of dollars inaccessible.